Florin PAVEL

project director

Ileana CALOTESCU

post-doctoral researcher

Horea SIBIȘTEANU

reasearch assistant

Ionuț CRĂCIUN

reasearch assistant

Veronica COLIBĂ

reasearch assistant

Radu VĂCĂREANU

researcher

Former members

Ana-Maria SĂNDULESCU

reasearch assistant

Pavel, F., Ciuiu, D., Vacareanu, R. (2016). Site dependent seismic hazard assessment for Bucharest based on stochastic simulations. In: Vacareanu, R., Ionescu, C. (eds.). The 1940 Vrancea earthquake...
During February - September 2016 a survey on the population of Bucharest was conducted within the COBPEE project.
Results are available in the documents below.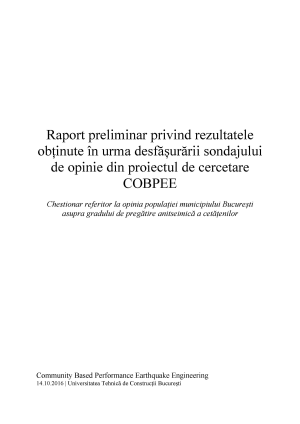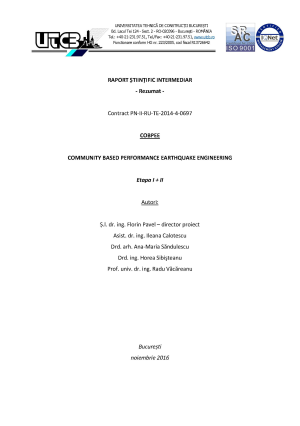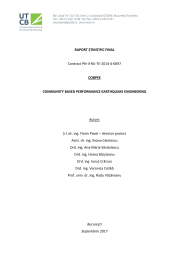 Total Count